Are you trying to figure out RAM you need for music production?
Some suggest getting as much as you can afford, but if 64 GB is in your budget, does that mean you should get that much?
There's no shortage of equipment and software you can buy as a music producer. So why waste money on more RAM than you actually need?
Let's discuss what RAM is and why 16 GB of RAM is the sweet spot for most producers.
Overview
The average project will use between 2 – 5 GB of RAM in music production. Therefore we recommend a minimum of 8 GB.
However, 16 – 32 GB of RAM is better if you rely heavily on plug-ins, use large sample libraries, and record audio. 
Why is RAM Important for Music Production?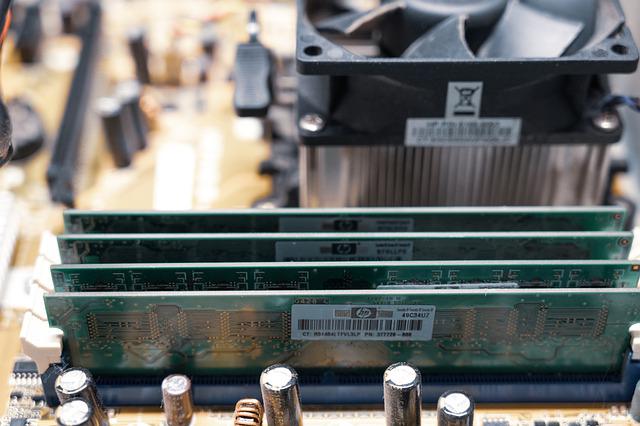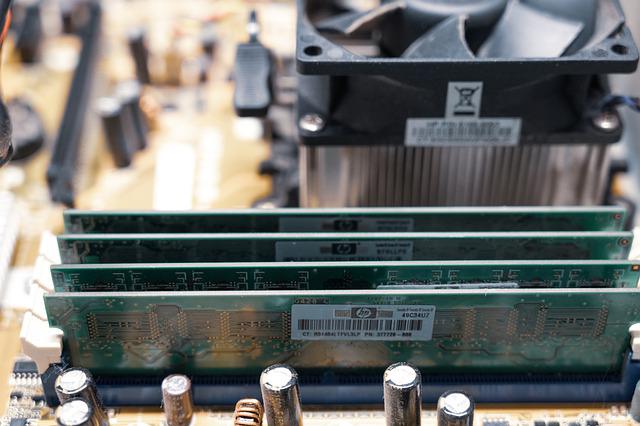 Random-access memory (RAM) stores small amounts of data that your CPU needs to access quickly.
It influences how many tasks/programs/applications your computer can efficiently handle at once.
Having more RAM allows you to efficiently record more tracks, access sound libraries faster, and use more plug-ins simultaneously without experiencing lags and crashes.
DAW RAM Requirements
You'll need a minimum of 4 GB of RAM for any production software. However, most DAW manufacturers recommend at least 8 – 16 GB.
Here's a list of the RAM specifications for five popular DAWs:
Studio One – 4 GB RAM minimum (8 GB or more recommended)
FL Studio – 8 GB RAM (32 GB is needed for large sample-based instrument libraries)
Ableton Live – 4 GB RAM minimum (8 GB or more recommended)
Logic Pro X – 4 GB RAM
Pro Tools – 16 GB RAM minimum (32 GB RAM recommended)
How Much RAM Do you Need for Music Production?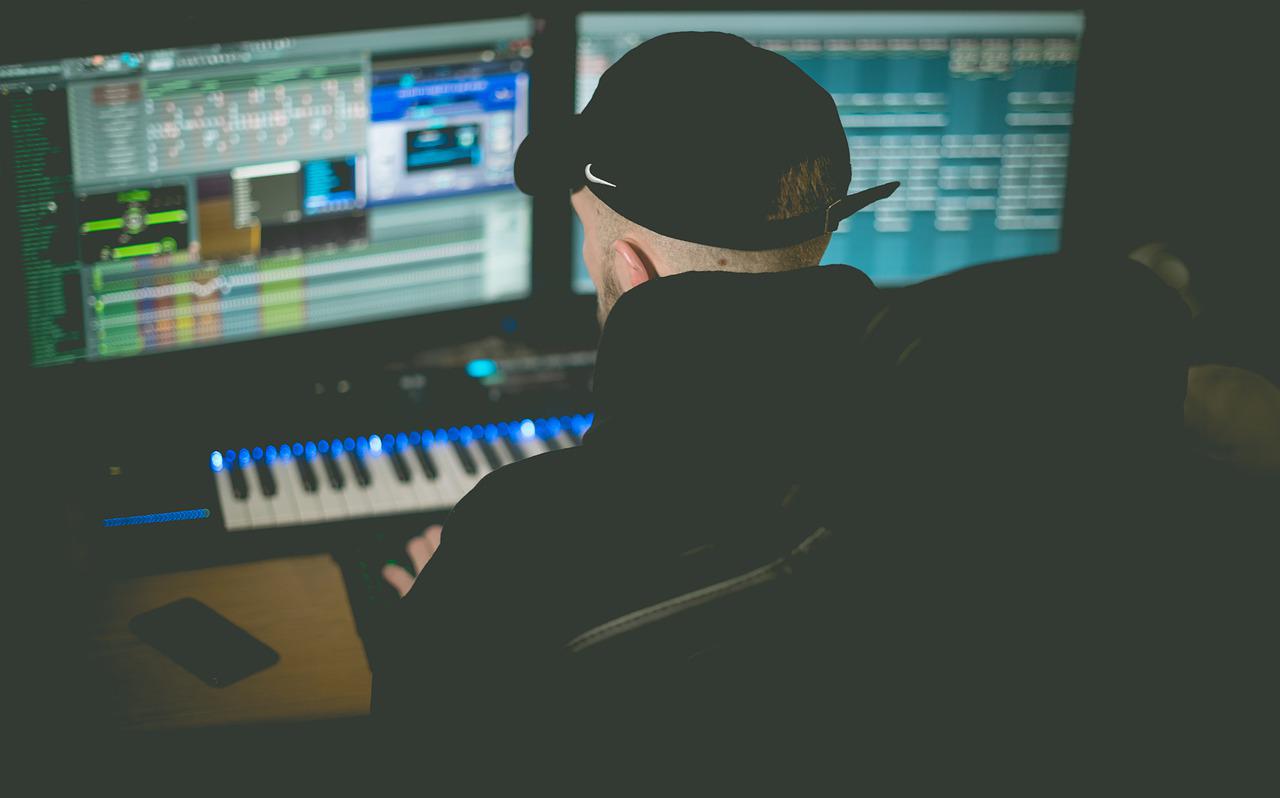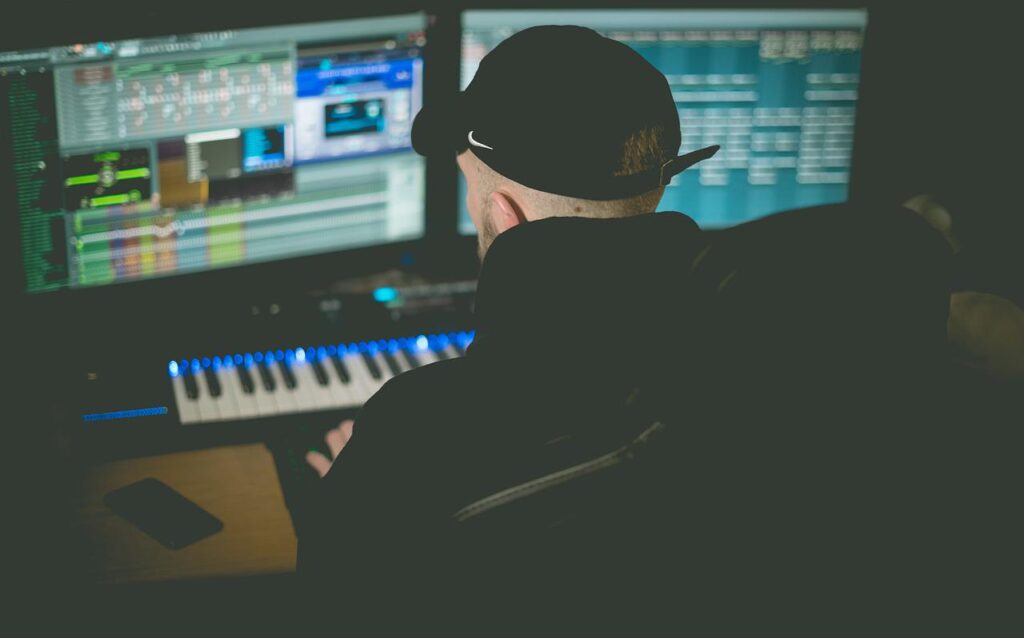 8 GB of RAM: Minimum for Music Production
Moderate VST and Plug-in usage
Producing using loops and samples
Light audio recording, mixing, and mastering
Using computer for music production only
You can accomplish a lot with just 8 GB of RAM.
Even with heavy plug-in use, the average project in your DAW will only use between 2 – 5 GB of RAM.
8 GB is all you need for a basic music production setup.
Plug-ins and VSTs rely mainly on the CPU, so it's essential also to have a powerful processor.
[Check out the best CPUs for music production]
Genre
RAM is also genre dependent.
For example, let's compare a hip-hop/trap producer and an EDM producer.
In hip-hop/trap, simplicity is preferred. The best beats have a maximum of 10-15 sounds.
On the other hand, EDM producers tend to have a more intensive workflow – layering sounds, adding transitions, and advanced mixing.
Because of the difference in production styles, a hip-hop/trap producer may only need 8 GB of RAM, while an EDM producer will benefit from having 16 GB.
Production Style
In general, production styles vary.
Are you producing to leave space for an artist to record vocals on your beat?
You also have producers making beats for beat battles and trying to push every production to the limit.
These are factors to consider when deciding how much RAM you need.
In summary, if you plan to keep things simple, you can still accomplish a lot in music production with 8 GB of RAM.
If not, it's better to give yourself some headroom and go with 16 GB instead.
[Read more for the best computer specs for music production]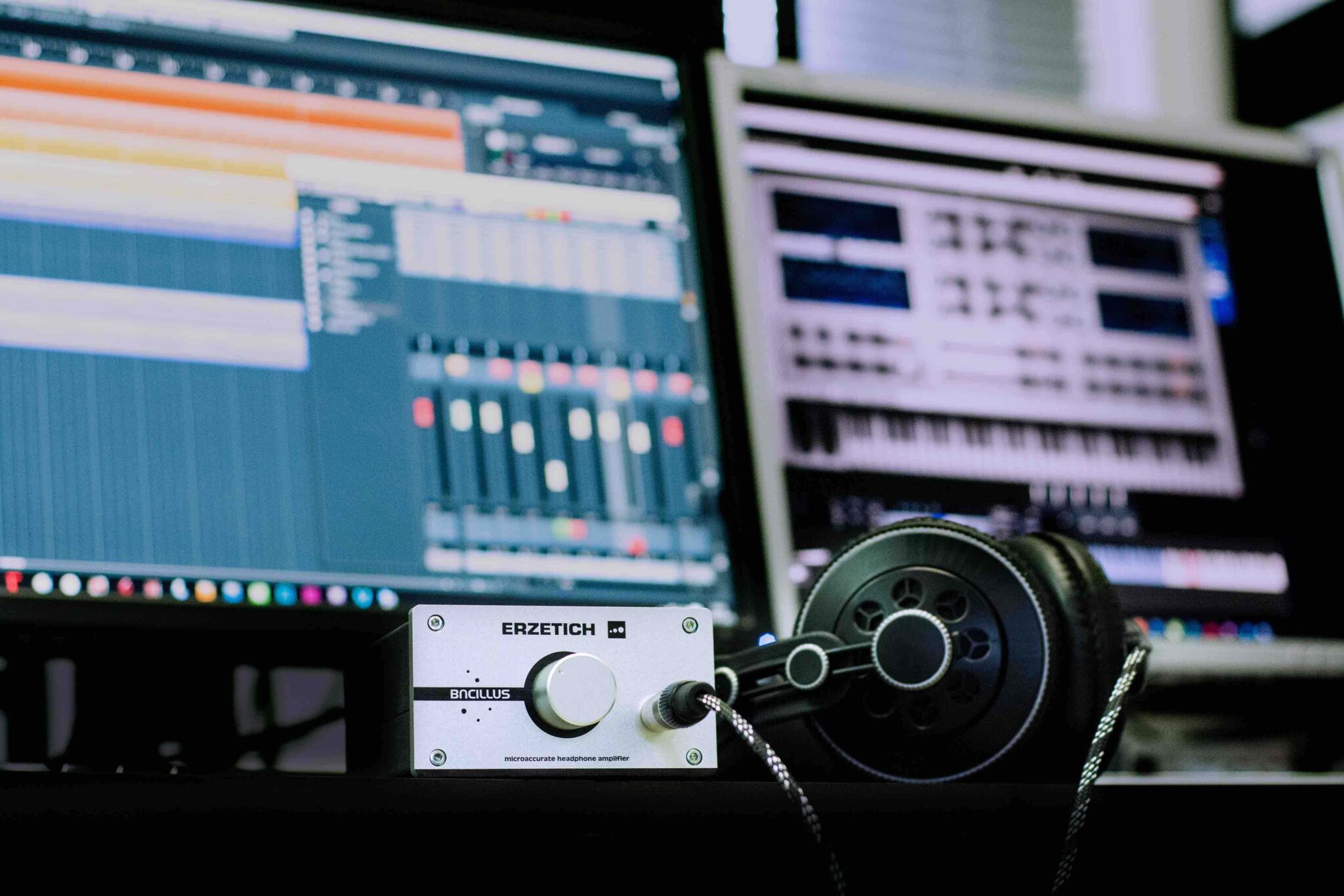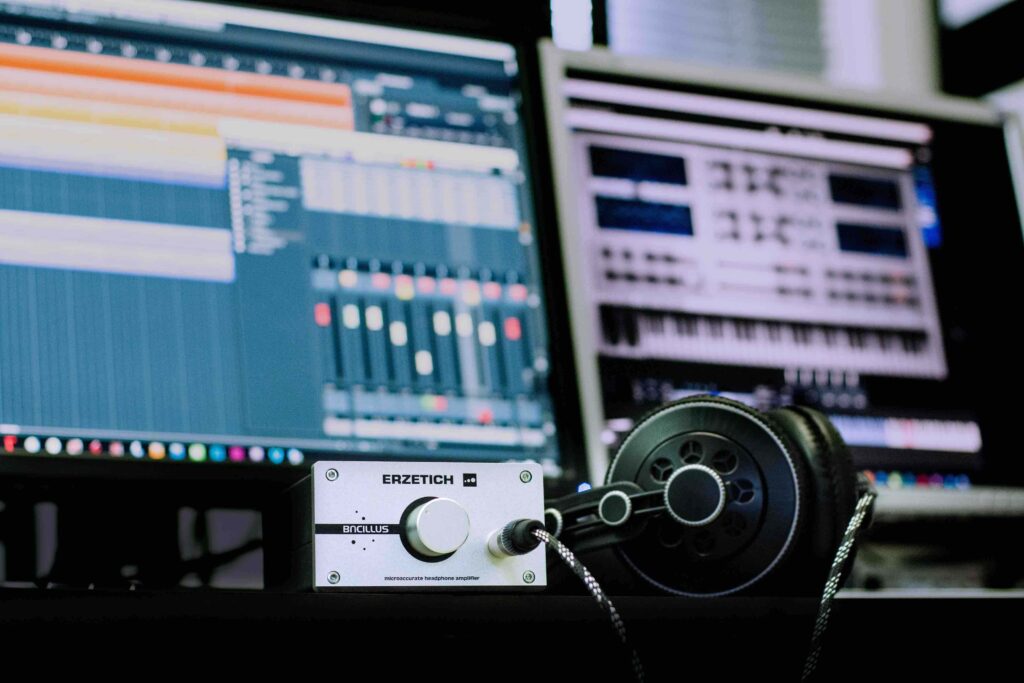 16 GB of RAM: Ideal for Most Producers
Heavy VST and Plug-in usage
Small to medium size sample instrument library
Pro Tools usage – Moderate audio recording, mixing, and mastering
16 GB is the perfect balance between not having enough RAM and having more than you need.
Many producers won't come close to using 16 GB of RAM, but it's still beneficial to have it just in case.
When purchasing a new computer, you want it to last for at least the next 3 – 5 years.
None of us know the kind of producer we'll develop into within that time.
It's better to have more than you need than not having enough.
Sample Libraries and Plug-ins
These days many producers are constantly experimenting with a new and unique sounds.
It seems like sample-based instruments and plug-ins are more popular than ever.
Sample instrument libraries load into RAM for quick access.
The larger your library is, the more RAM you'll need to keep your workflow running smoothly.
Now let's say you're using multiple plug-ins and layering to make unique sounds.
We don't advise trying to accomplish all of this with less than 16 GB of RAM.
Audio Production
These days, music producers wear many different hats.
Many producers have a home studio where they record and mix songs for artists. There are that are even artists themselves.
Audio production can be a RAM drainer.
The industry standard for recording audio, Pro Tools requires 16 GB of RAM (32 GB recommended).
If you're a Pro Tools user or planning on becoming one, 16 GB of RAM is the lowest amount you should consider.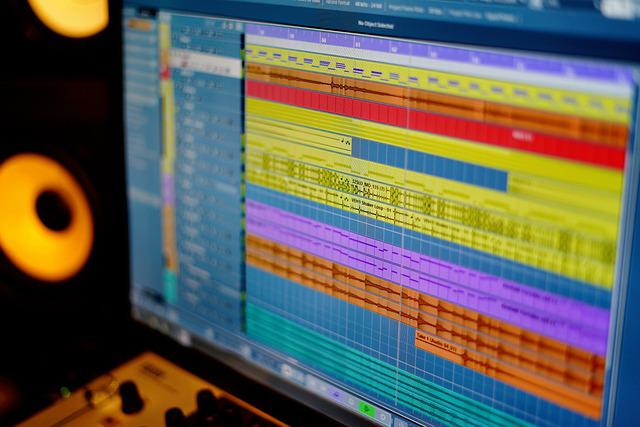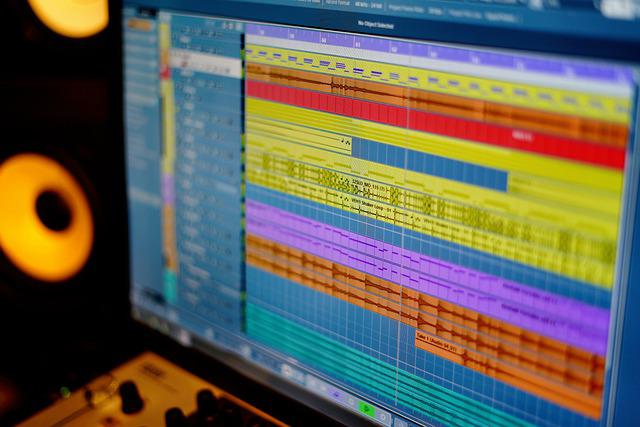 32 GB of RAM or More: Why it's Necessary in Some Cases
Heavy VST and plug-in usage
Very large sample instrument libraries
Pro Tools usage – heavy audio recording, mixing, and mastering
Using multiple DAWs
Production that uses over 100 tracks
Professional Studios
Using computer for video/photo editing or streaming
Rarely have I met or seen a music producer who only makes beats.
These days, producers are also mixing engineers, video/photo editors, streamers, etc.
Having a lot of RAM will help you run multiple programs at once seamlessly.
This flexibility is why many producers buy a computer with 32, 64, and even 128 GB of RAM.
But is 128 GB and even 64 GB of RAM necessary for music production?
Probably not, in most cases.
How to Check RAM on a Computer?
Checking how much RAM you currently have is simple.
On an Apple computer, click on the Apple icon in the top left-hand corner and select "About This Mac."
Look for the line that starts with "memory."
Here you'll see how much RAM your computer has, RAM speed measured in Megahertz (MHz), and the type of RAM your system has, such as DDR3 or DDR4.
This process is similar for PCs.
Right-click the Windows icon and select "System." The system menu will provide the same memory information listed above.
How to Upgrade RAM
In many cases, you can upgrade RAM in a PC.
Here's an overview of how to upgrade your RAM if your amount is insufficient.
Step 1: Find out your operating system and motherboard's maximum RAM capacity.
Your motherboard has a maximum amount of RAM slots.
Identity and research your motherboard to determine how much RAM it can handle.
You can look up your computer model online or open your computer and find out manually.
Your operating system has a maximum RAM capacity – you can research your operating system to figure out the max capacity.
Step 2: Shop online for DDR4 RAM and Install.
Make sure your motherboard is compatible with DDR4.
Find RAM with high frequency and low latency within your budget.
Desktop RAM (DIMM) and laptop RAM (SO-DIMM) are different. Make sure you choose the right one)
As you can see, RAM isn't difficult to upgrade.
If you're shopping for a PC on a budget, you should prioritize getting a powerful processor and upgrading RAM later.
DDR3 vs DDR4 RAM
However, when you combine an intensive production workflow with multiple demanding programs, you'll need the best CPU and as much RAM as you can afford.
Newer computer models (released since 2017) will most likely be equipped double-data rate fourth-generation (DDR4) RAM.
DDR4 is the latest generation of random-access memory. It's a more efficient and faster variation of the previous DDR3 version.
If you purchase an older computer (released before 2017), check to make sure it has DDR4 RAM.
Takeaway
Is 8 GB of RAM Enough? 8 vs 16GB of RAM
Most DAW developers recommend at least 8 GB of RAM.
You can do a lot in music production with just 8 GB and a strong processor.
If you're a beginner, on a budget, or have a simple/minimalist workflow, you can start with 8 GB of RAM and upgrade your system as you develop.
However, we highly recommend at least 16 GB to give yourself some headroom.
Is 32 GB of RAM Overkill?
32 GB of RAM isn't overkill.
It's actually better to have 32 GB or more when you combine music production with other activities that surround it like audio production, editing, streaming, etc.
Summary
8 GB
Workflow
Moderate VST and Plug-in usage
Producing using loops and samples
Light audio recording, mixing, and mastering
Using computer for music production only
16 GB
Workflow
Heavy VST and Plug-in usage
Small to medium size sample instrument library
Pro Tools usage – Moderate audio recording, mixing, and mastering
32 GB or more
Workflow
Heavy VST and plug-in usage
Very large sample instrument libraries
Pro Tools usage – heavy audio recording, mixing, and mastering
Using multiple DAWs
Production that uses over 100 tracks
Professional Studios
Using computer for video/photo editing or streaming