Intel Core i7s are some of the most suggested CPUs for music production.
But did you know there are actually some Intel Core i5 CPUs that are faster than some i7s?
Some people even argue that AMD Ryzen and Apple Silicon processors are better than Intel Core CPUs.
As a result, many producers wonder if they need an Intel Core i7 or if there are better options.
In this post, we'll discuss everything you need to know about i7 CPUs.
We'll also provide a reliable method for finding the best CPU for your workflow.
Overview
You don't need an Intel Core i7 CPU for music production – some Ryzen 7, Intel Core i5, and Apple Silicon processors are better options. The key to finding the best processor is using a CPU benchmark to compare them.
Why you Don't Need an i7 for Music Production
I see many producers online recommending Intel Core i7 processors for music production.
The consensus is that they're the best CPUs for "intermediate" producers.
Generally, this statement has some truth, but there's a lot of variation within the Core i7 family.
As a result, you may be disappointed if you go out and buy any computer with an i7.
While there are some great i7 processors, AMD Ryzen and Apple Silicon offer better options in many cases.
There are even some i5 processors that perform better than i7s.
Ultimately, the best way to analyze and compare processors is by using CPU benchmark ratings.
How to Find the Best CPU for Music Production: CPU Benchmarks
A CPU benchmark provides scores and rankings of different CPUs based on multiple performance tests. It gives us a standardized method for finding a quality processor.
Two CPU benchmarks we use consistently are Passmark and Geekbench.
We'll use data from these platforms to show you why you don't need an i7.
But first, here's a brief overview of CPUs and why they're essential for music production.
Why CPU is Important for Music Production
Music production is very CPU intensive.
When your computer is processing more information than it can handle, you'll know – your DAW will start to lag and sometimes even crash.
These issues usually occur as you start using more plug-ins and virtual instruments (VSTs).
The more complex your production style, the better CPU you'll need to maintain a smooth workflow.
Characteristics of a Good Processor
The best CPUs for music production will have a balance between more cores and high single-core performance.
Higher single-core performance allows computers to be efficient when processing audio.
[Read this post to learn more about single-core performance]
On the other hand, more cores enable CPUs to complete multiple tasks simultaneously.
A quad-core (4 cores) processor with high single-core performance is a great starting point.
CPU speed, or clock speed, plays a huge role in how efficiently your DAW and other applications perform during the production process.
A solid processor will have a clock speed no lower than 2.0 GHz. Ideally, closer to 3.0 GHz or higher.
Intel Processor Overview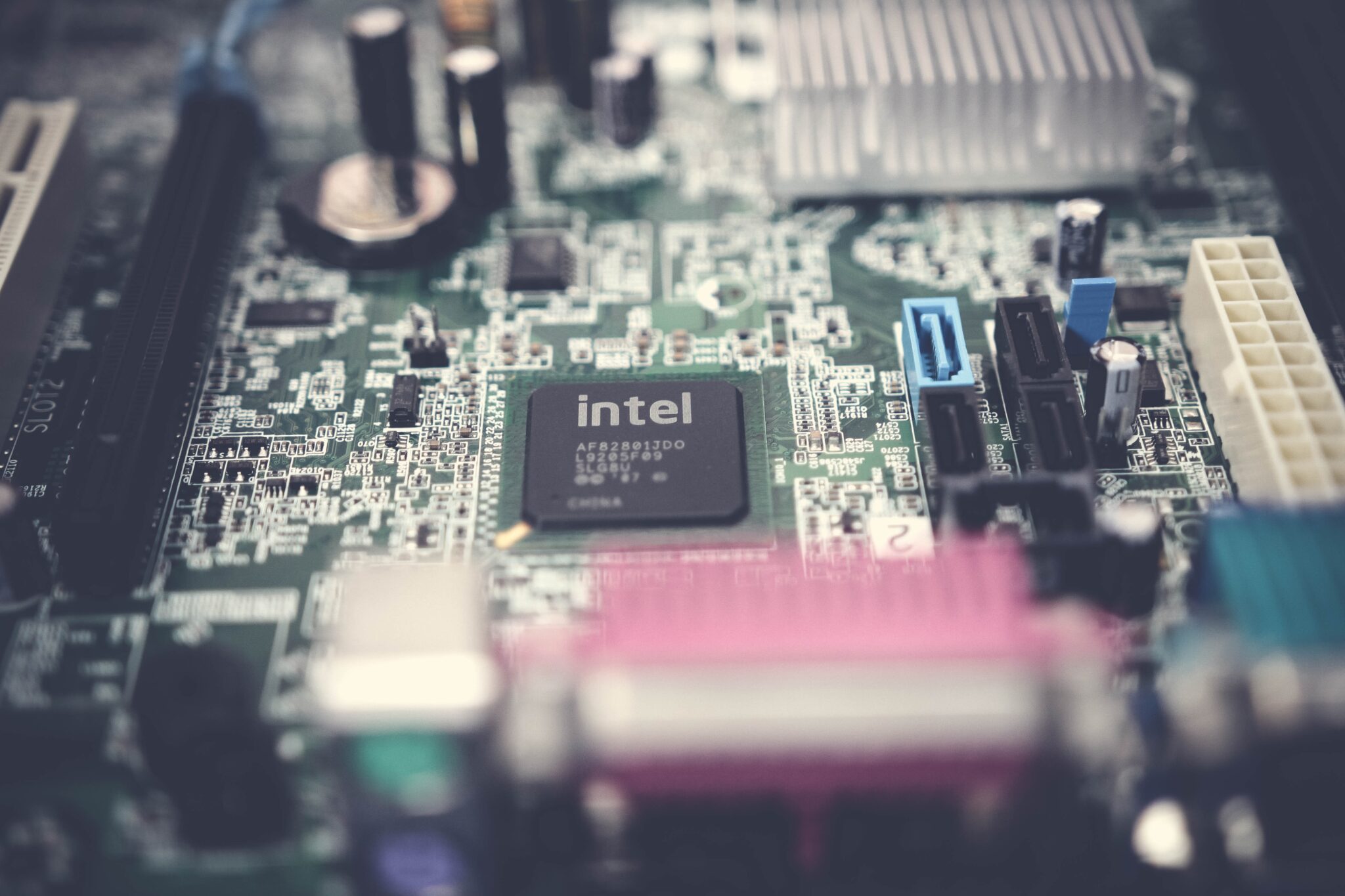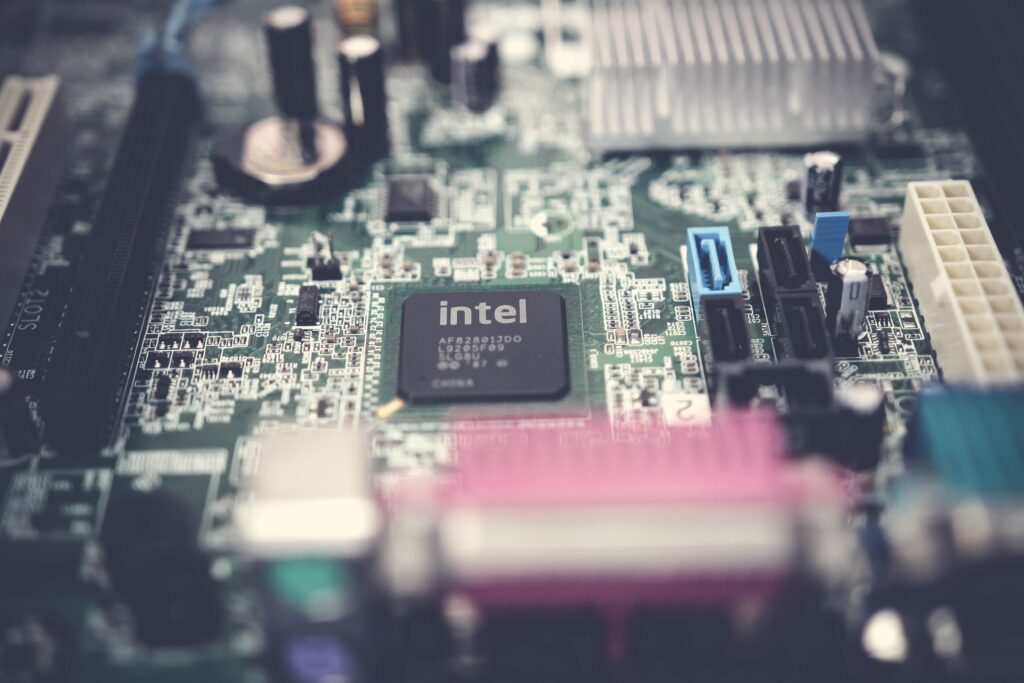 Intel manufactures a range of CPUs.
Core i3, i5, i7, and i9 are brand names for different families of processors.
There are several subcategories of processors within each family – each varies based on generation, clock speed, and other features.
For example, the Intel Core i7-11700K is an 11th generation processor, while the i7-12700K is a part of the 12th generation.
Processors within generations also vary based on SKU numbers (i7-11700K).
Processors with higher SKU numbers within a generation will generally have more features.
Core i5 vs. Core i7 for Music Production: When is an i5 Better?
On average, i7 CPUs outperform i5 CPUs.
Core i7s tend to be better at multitasking and handling demanding workloads than core i5s.
This generalization is why people often suggest them for music production.
However, some newer generation i5 CPUs outperform some older generation i7 CPUs.
For example, the 12th gen Intel Core i5-12400 outperforms the 11th gen Intel Core i7-11700K.
According to Passmark, the i5-12400 performs better in overall CPU performance (20,000 vs. 19,400), single-thread performance (3,600 vs. 3,100), and price/performance ratio (104 vs. 57).
As you can see in the example above, i7s aren't always better than i5s.
The only way to know which processor is better is to compare them based on performance.
Core i7 vs. Core i9: When is an i9 Better?
The same principles apply when it comes to i7s vs. i9s.
Across the board, core i9 CPUs tend to perform better than i7 CPUs within the same generation.
The latest generation i9s are some of the best CPUs Intel offers.
Intel Core i9 CPUs are a great option for:
Professional / home recording studios
Mixing Engineers
Workflow intensive producers (heavy plug-in usage, 50 – 100 tracks or more per project)
AMD Ryzen Processor Overview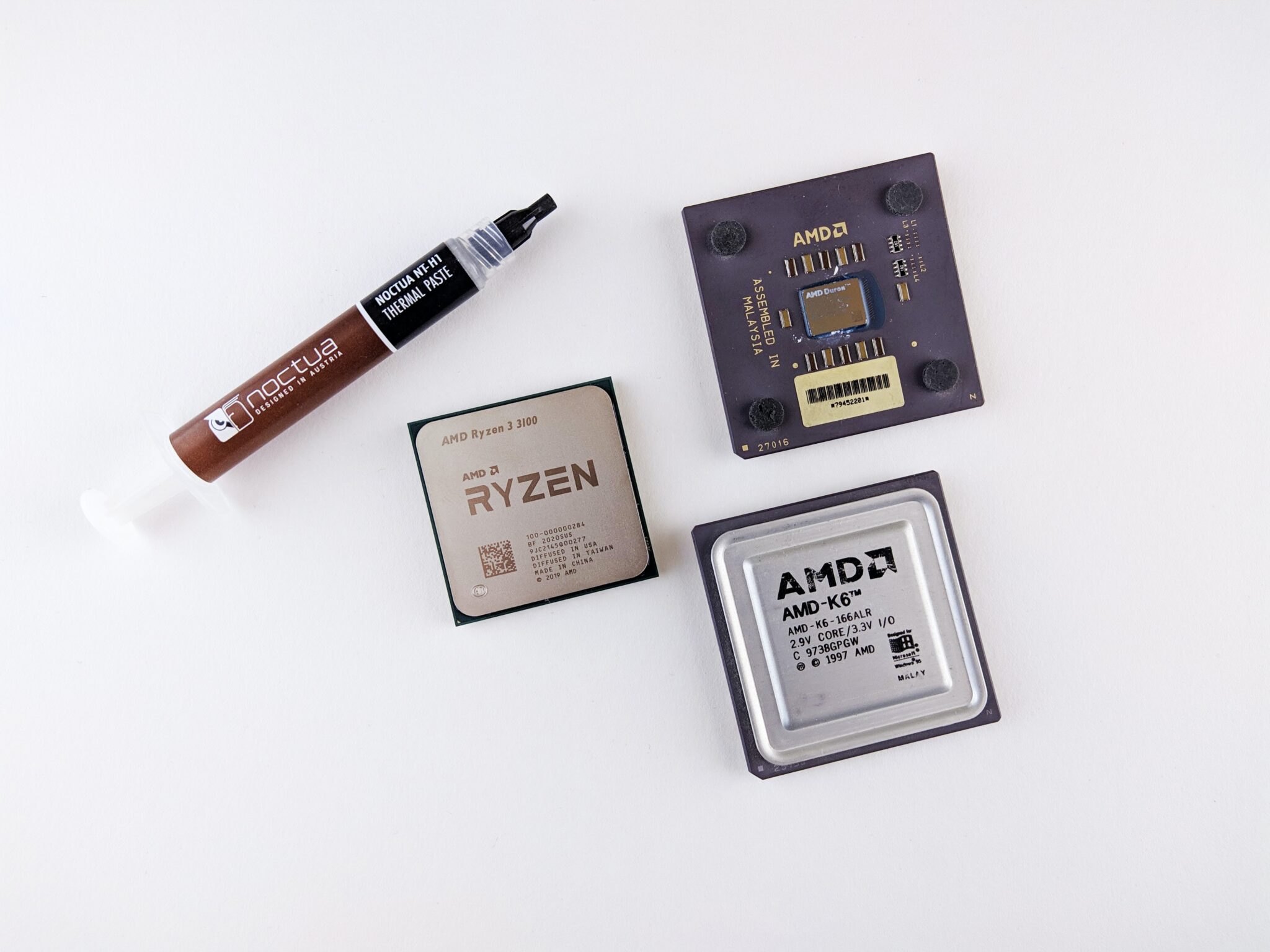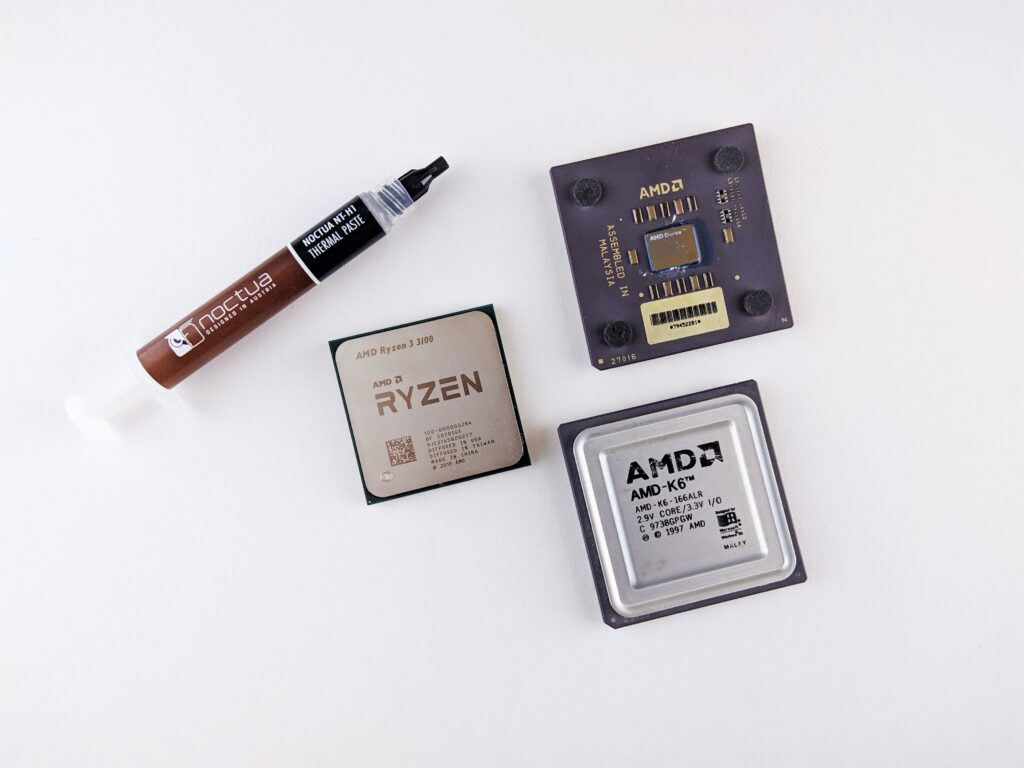 For PCs, AMD is another major player in the CPU market. The four common AMD processors for music production are the Ryzen 5, Ryzen 7, and Ryzen 9.
Similar to Intel, there are multiple subcategories of processors within these groups.
AMD categorizes Ryzen processors into different series.
For example, Ryzen 7 5000 series CPUs are generally better than Ryzen 7 3000 series CPUs.
Intel i7 or Ryzen 7: Which is Better for Music Production?
Desktops: Latest i7 CPUs perform better than the latest Ryzen 7 CPUs
Laptops: Latest Ryzen 7 CPUs perform better than the latest i7 CPUs
Desktop CPUs: 12th Gen i7 vs. Ryzen 7 5000 Series
The latest 12th generation Intel Core i7 CPUs are better across the board in desktop processors than the latest Ryzen 7 5000 series CPUs.
On average,12th generation i7s have higher CPU scores, far better single-thread performance ratings, and are slightly better in terms of price to performance.
For desktops, i7s are better if you choose one within the latest generation.
If not, you'll find better processors in the Ryzen 7 5000 series than in the i7 11th generation.
To answer the original question, do you need an i7 for music production?
A latest-generation i7 is the better choice for desktops, but as you start looking in the 11th and 10th generation and lower, Ryzen 7s are a better option based on performance tests.
Laptop CPUs: 11th Gen i7 vs. Ryzen 5000 Series
It's a different story when it comes to laptops. Ryzen i7 5000 series laptop CPUs perform far better on average than the latest 11th generation Intel Core i7 CPUs.
The best i7s for laptops are the i7-11850H and i7-11800H.
Otherwise, you'll get the best performance from a Ryzen 7 5000 series-based laptop.
As far as laptops go, you don't need an i7. Your best option is a Ryzen 7 5000 series.
Apple Silicon M1 Chip Overview
Apple silicon is a series of "system on a chip" (SoC) processors built using Arm-based technology.
The M1 chip is the first SoC developed by Apple for Mac computers. It comes with the latest 13-inch MacBook Pro, MacBook Air, Mac Mini, and 24-inch iMac.
Recently, Apple released the upgraded M1 Pro and M1 Max in the 14 and 16-inch MacBook Pro.
[Click here to learn more about M1 chips]
Apple Silicon vs. Intel vs. AMD: What's the Difference?
The M1 chip uses a unified architecture, meaning the CPU, GPU, RAM, and other components are all located on one chip.
As a result, M1 Macs are more energy-efficient, allowing better thermal control and less fan noise.
Are M1 Chips Better than Intel Core i7 Processors?
The 10-Core M1 Pro & Max are better than i7s
You'll find some i7s that are better overall than the 8-core M1 & M1 Pro
In terms of laptop CPUs, the 10 Core M1 Pro and Max are better than i7s.
According to Passmark, the 10 core pro and max score around 23,600 in CPU performance and 3900 in single-thread performance compared to around 21,600 and 3,200, respectively, for the best 11th generation i7.
The only i7 competitive with these Apple chips is the stand-alone 12th generation i7-1270P.
Are M1 Chips Better than AMD Ryzen Processors?
The 10-Core M1 Pro & Max are better than Ryzen 7s
Ryzen 7s are better than the 8 Core M1 & M1 Pro chips
While you can't go wrong with a Ryzen 7, M1 chips have better single-core performance than all Ryzen laptops.
In addition, the 10-core M1 Pro and Max outperform all Ryzen 7 5000 series laptop CPUs overall. The 10-core pro and max perform better than Ryzen 9 5000 series processors.
CPU performance is important, but realistically the difference between Ryzen 7 / 9 processors and M1 chips won't be that noticeable.
Compatibility
Most DAWs and applications were originally designed to run on Intel processors.
M1 Macs use a software called Rosetta 2, which allows them to run programs that haven't been optimized for M1.
A fully optimized program allows users to take advantage of the speed and power M1 chips offer.
Many developers have already optimized their programs for M1, but some are still lagging.
Chances are, if you use a lot of plug-ins, a small percentage won't work on an M1.
However, most programs/apps have been optimized or can run through Rosetta.
It would be wise to make sure your favorite programs are compatible before purchasing an M1.
Takeaway: Do you Need an i7 for Music Production?
Knowing how to analyze a computer's specs and find the right CPU will save you time and frustration.
M1 Macs are the best choice for Apple users, but check if your DAW and favorite apps have been optimized for M1.
PCs with the latest generation Intel i7 and Ryzen 7 CPUs are usually a great option.
However, it's best to go an extra step to ensure you're getting a great processor by using a CPU benchmark.
These platforms will confirm that you don't need an i7; there are plenty of great processors to choose from based on your situation.