Apple Computers have long been a popular choice for music producers based on their reliability and high-quality specs.
Starting in 2020, Apple began introducing a series of computers using their Arm-based Apple Silicon M1 chips.
For those not familiar with Apple, that can sound like a mouth full.
This article will give you everything you need to know about M1 Macs and answer the question, "is the M1 chip good for music production?"
Overview
The 8 Core M1 chip outperforms Intel processors used in older Macs based on CPU benchmark ratings. Also, the 10 Core M1 Pro & Max outperform the best Intel and Ryzen laptop CPUs in general.
What is the Apple Silicon M1 chip?
Apple Silicon is a series of Apple-manufactured "system on a chip" (SoC) processors built using Arm-based technology.
The 8 Core M1 chip, introduced in late 2020, is the first SoC developed for Mac computers.
The design of these chips enables M1 Macs to deliver high performance with very low power consumption.
As a result, they can run CPU-intensive programs/applications without generating excessive heat and fan noise.
Are M1 Macs Good for Music Production?
M1 chips are some of the best processors for music production based on their unmatched single-core performance.
Why is single-core performance important?
In a digital audio workstation (DAW), your CPU processes each audio stream on one core at a time.
The higher the single-core performance of a processor, you can add more plug-ins to a single-channel before you start experiencing lags and crashes.
M1 chips offer the best single-core performance among laptop CPUs.
In addition, the design of M1 chips allows M1 Macs to conserve energy and stay cooler than AMD and Intel-based computers during the production process.
M1 Pro & M1 Max: The Best Laptop Processors for Music Production
In October 2021, Apple released the 14 and 16-inch MacBook Pro with the M1 Pro and Max chips. These chips come with up to 10 CPU cores and 32 GB and 64 GB of RAM, respectively.
In comparison, the original M1 comes with 8 cores and up to 16 GB of RAM.
The 10 core M1 Pro and Max are two of the best performing processors for laptops.
They're competitive with the best Intel Core i9, Intel Xeon, and Ryzen 9 laptop CPUs in terms of performance and outrank all other laptop CPUs in single-core performance.
The only downside to M1 chips is compatibility with Intel-native applications.
DAW and Application Compatibility: Is it a Deal Breaker?
Not all DAWs and applications are fully optimized for M1.
Apple native apps, clearly optimized for M1, run seamlessly.
However, many DAWs and applications, designed initially to be run on Intel CPUs, need to be rewritten for M1.
Rosetta 2
Most DAWs and applications can still run on M1 because of software called Rosetta 2.
It's an emulator that allows Intel software to operate on M1 while developers update their programs to be fully compatible.
Intel-native programs running on M1 Macs are still be lighting fast, even with Rosetta 2 acting as a buffer.
If you're a mixing engineer or producer who uses a ton of VSTs and plug-ins, a few of your favorite applications may not work on M1 Macs.
However, many developers have updated their programs since the M1 chip's initial release.
Check out this link to see which music programs are fully optimized for M1 or run through Rosetta 2.
Complete List of M1 Mac Computers
M1 Max
M1 Pro
M1
What Makes a Computer Good for Music Production?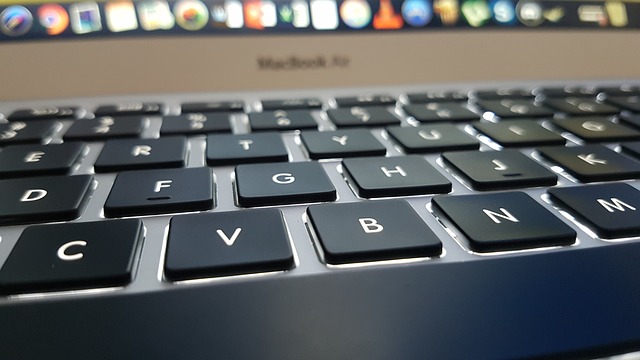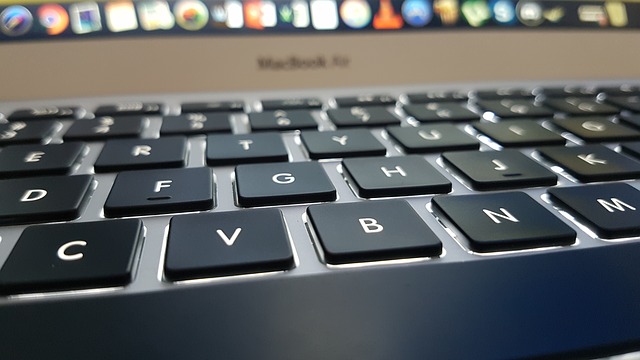 The ideal computer for music production will have a fast and powerful CPU, a minimum of 8 GB of RAM, and at least 512 GB of storage.
[Read more for the best specs for music production]
CPU
The ideal CPUs will have at least four cores with great performance relative to other processors for music production.
Multi-core CPUs are better at multitasking, increasing overall performance when running demanding programs and applications (i.e., DAWs, plug-ins, VSTs, etc.).
Essentially, more cores result in better parallel performance.
In other words, your CPU can split up complex tasks in your DAW to run simultaneously on multiple cores.
Core count is essential, but the real deciding factor is performance.
The best way to compare performance between CPUs is by using CPU benchmark ratings.
CPU benchmarks like Passmark and Geekbench use performance tests to rate and rank various processors based on metrics like single and multi-core performance.
Using these platforms, you can get an idea of how a computer will perform compared to others within your budget.
The best CPUs for music production will have 6-10 cores with high single and multi-core performance.
Memory
Random-access memory (RAM) is where your computer stores data that needs to be accessed quickly. It influences how many simultaneous tasks your computer can handle at once.
For music production, you'll need at least 8 GB of RAM, ideally, 16 – 32 GB if you use many large sample instrument libraries or record and mix a lot of audio.
[Read more to learn how much RAM you need for music production]
Storage
The final component for a good music production computer is at least 512 GB of SSD storage.
Storage is where your DAW, VSTs, plug-ins, and audio files are stored. These files take up a ton of space and need to be accessed quickly.
Therefore, it's better to have as much as you can afford, ideally 512 GB – 2 TB, and solid-state drive (SSD) storage.
[Here's a full comparison between HDD and SSD for music production]
M1 Macs vs. Intel Macs: Which is Better?
Performance
M1 MacBooks are a far better option than previous Intel versions for music production in terms of performance.
The 8 Core M1 chip is the weakest Apple Silicon chip but still outperforms the most recent Intel Core i9 MacBook.
Based on Geekbench scores, the 13-inch M1 MacBook Pro is around 55% better in single-core performance and about 10% better in multi-core performance than the (2019) 16-inch 8-Core i9 MacBook Pro (Intel Core i9-9980HK).
The latest Intel-based, 27-inch iMacs are still the best options in terms of iMacs.
The 24-inch M1 iMac outperforms the i5 but not the i7 and i9 models.
The M1 version also has significantly less RAM and storage than the 27-inch iMacs.
RAM and Storage
The M1 24-inch iMac is limited to 16 GB of RAM and 2 TB of storage.
While these specs are ideal for most producers, there are situations where some prefer to have more.
If this is the case, the 27-inch Intel iMacs come with up to 128 GB of RAM and 8 TB of storage.
Intel iMacs are more suitable for an advanced workflow or heavy Pro Tool use based on performance and overall capabilities.
The M1 Pro/Max MacBook is currently the best choice for producers looking for a "fully spec'd out" Apple computer.
They outperform all Intel iMacs (and MacBooks) and come with up to 64 GB of RAM and 8 TB of storage.
Power-Consumption
M1 Macs are also more energy-efficient, reportedly offering double the battery life of Intel models.
Best case, you'll get almost 20 hours between charges, while Intel models sustain for up to 10 hours.
For producing on the go, M1 MacBooks take the crown.
Thermal Control and Fan Noise
Fan noise and overheating are two of the most significant issues with older MacBooks.
Dealing with a loud fan isn't ideal for producers recording audio or samples.
M1 MacBooks are much quieter because they're more efficient and powerful.
The design of M1 chips allows them to conserve energy while processing intensive tasks.
Takeaway: Is the M1 Chip Good for Music Production?
Many producers have been wondering if they should upgrade to an M1 Mac.
It's important to note that Apple is phasing out Intel Macs moving forward.
You can still purchase an Intel Mac these days, but this won't be the case fairly soon.
If you're an Apple user considering upgrading, there are a few questions you should ask yourself before making the leap to M1:
Are you having issues with CPU overload?
Does excessive fan noise frustrate you while you're recording audio?
Could you benefit from a computer with longer battery life?
Are your favorite programs/applications optimized for M1 or compatible with Rosetta 2?
Check out this great M1 Mac buying guide put together by James Zhan on Youtube.